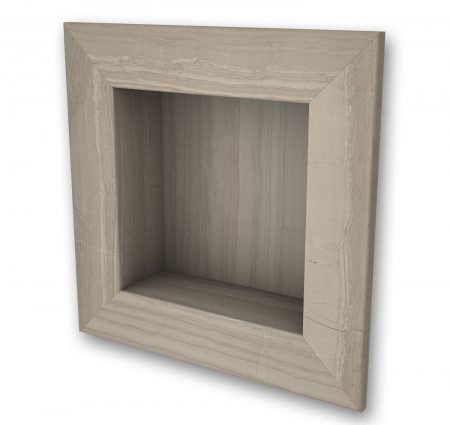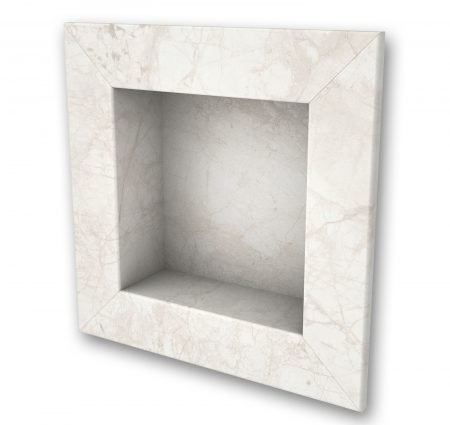 Expand your storage space for soap, shampoo and other bath needs with a recessed Polymarm caddy. Caddies are pre-assembled, silicone-ready units with an integrated leak protection shell. Caddies are installed through the Polymarm wall panel and sheetrock, and will sit between wall studs.
Part#: PLMRSC1717
Description: Recessed caddy. 11 in. x 11 in. (17 in. x 17 in. x 4 in. outside)
Uses: Recessed caddies are designed to be recessed into wall panels between wall studs with the perimeter flange adhering to the wall panel face, and are suitable for soap, shampoo bottles, or other bath products.